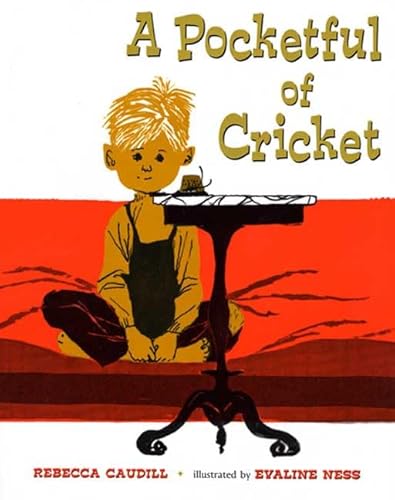 A Pocketful of Cricket
Goodreads Reviews : 3.78
by Rebecca Caudill
ISBN :0805075240
ISBN13: 9780805075243
About this item :
" "Chee! Chee!" "
" Inside Jay's dark pocket Cricket began fiddling."
" The talking stoppe...d. "
" Everybody listened."
A Caldecott Honor classic that celebrates friendship and
new experiences-back in print on its 40th anniversary
One afternoon late in August, before the start of a new school year, Jay finds Cricket. Cricket fits just right in small spaces-like under a tea strainer or in Jay's very own pocket-and Cricket makes the most exciting sounds. But what happens when it's time to go back to school? Will Cricket come too?
Forty years after its original publication, this charming tale continues to capture the imaginative world of a child.

Product details
ISBN-10 : 0805075240
ISBN-13 : 9780805075243
YOU MAY ALSO LIKE